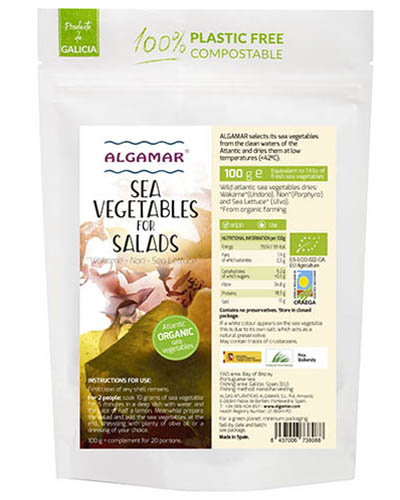 Sea Vegetables for Salads – 100g y 50g
Wild atlantic sea vegetables dries: Wakame*(Undaria), Nori*(Porphyra) and Sea Lettuce* (Ulva). *From organic farming.
Instructions for use:
Uncooked: add to salads (cut into pieces and soak for 15 minutes).
Cooked: Boil for 20 minutes with soup, vegetables, potatoes, rice, oatmeal, millet, polenta, semolina, etc. Also lightly fried with onion for pasta, pies, pizzas, quiches, etc.
Steamed: Delicious with vegetables.
What can I do?