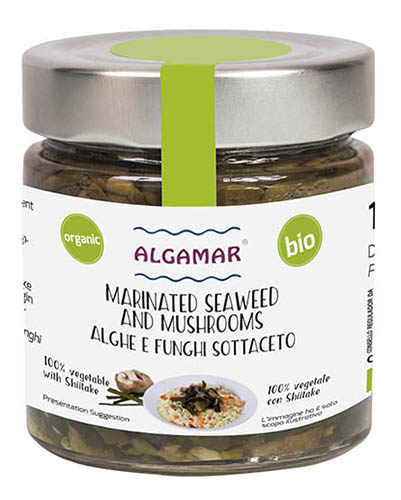 Marinated Sea Vegetables and Mushrooms – 160g
Sea spaghetti seaweed with Shiitake. With olive oil and apple vinegar. Without salt.
Atlantic sea spaghetti seaweed with shiitake, with extra virgin olive oil, apple vinegar, garlic.
How can we consume it?
Ready to eat: Ideal as a garnish and with salads, sandwiches, toast, vegetables, potatoes, pasta, rice, tofu, seitan, etc.