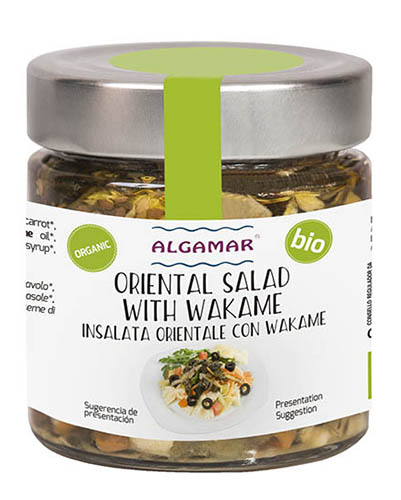 Oriental Salad with Wakame – 180g
Wakame seaweed* (Undaria sp) (36%,7%), sesame oil*, carrot*, shiitake mushroom*, rice vinegar*, soy sauce*, agave*, toast sesame* and ginger*. *From organic farming.
How can we consume it?
Ready to eat: Ideal as a garnish and with salads, sandwiches, toast, vegetables, potatoes, pasta, rice, tofu, seitan, etc.